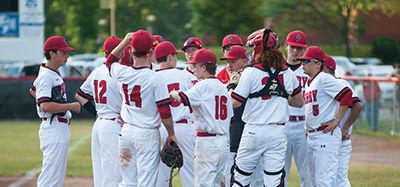 IRVINE — Perry Central is one step away from the state tournament.
The Lady Commodores picked up a 7-6 win over Powell County in the opening round of the 14th Region Tournament Monday and knocked off Jackson City 9-4 in the region semifinals Tuesday.
The Lady Commodores were scheduled to take on Estill County in the championship game last night. The game ended too late to be included in this edition of the Hazard Herald. For full game coverage, see next week's Hazard Herald.
The Lady Commodores held off Powell County.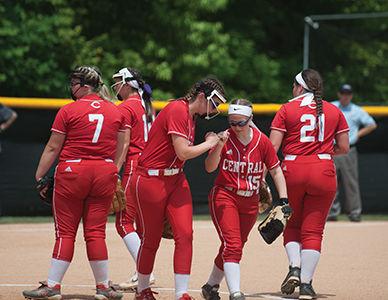 The Lady Pirates fought hard in the last inning to score four runs, but came up one run short of extending the game.
Powell County jumped out to a 2-0 lead after the top of the first inning of play. With the bases loaded, McKayla Rucker hit two-run double to give the Lady Pirates a 2-0 lead. 
Perry Central got out of the jam and in the bottom of the first inning, Katie Campbell delivered a two RBI double to tie things up at 2-2.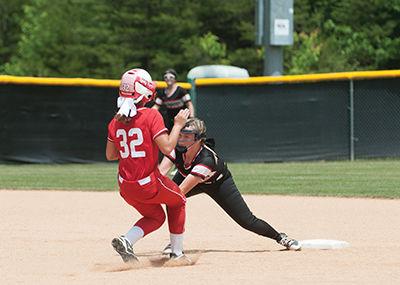 Lexi Haddix changed things in the bottom of the third inning with one swing of the bat. Haddix hit a monster solo home run to put Perry Central up 3-2 after three innings of play.
The Lady Commodores another run in the bottom of the fifth inning. Haddix singled to get things started. Jamie Pollard reached on an error and starting pitcher Lauryn Fugate also reached on an error that allowed Haddix to score and push the lead to 4-2.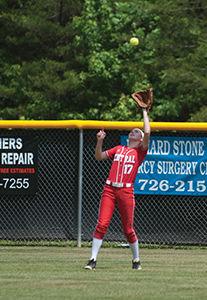 Perry Central added three more runs in the bottom of the sixth to push the lead to 7-2.
Powell County came storming back in the top of the seventh and scored four runs, but it wasn't enough as the Lady Commodores held on for a 7-6 win.
Tuesday in the 14th Region semifinals, Perry Central powered past Jackson City to earn a spot in the region finals.
Perry Central was on the ropes. Jackson City held a 3-2 lead heading into the seventh inning.
The Lady Commodores lit up the scoreboard for seven runs in the seventh to advance to the region championship game.
Perry Central's Katey Pigman powered the offense going two for four at the plate with two home runs and six RBIs. Campbell went three for four with a run scored. Haddix went two for three with two runs scored. Noe also went two for four at the plate. Pollard went one for four with an RBI. Emilee Eversole, Lauryn Amburgey and McIntyre each added hits in the Lady Commodores win.
Amburgey picked up the win on the mound. She gave up four runs (one earned) on seven hits, while striking out seven and walking one.