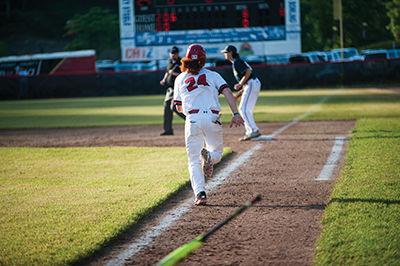 Perry Central was able to pick up a big 10-1 win over Hazard last week to pick up the 54th District championship.
Perry Central took the lead in the first, managing to score twice to go up early, 2-0.
The Hazard Bulldogs tried to even up the score, but to no success, as the pitching by Perry Central's Braxton Cottongame was too much for the Bulldogs.
Neither team was able to score in the second, maintaining Perry Central's lead.
But, Hazard was finally able to make it onto the board as Bailey Blair was able to score, making it a 2-1 ballgame.
Perry Central came back and scored six times in the third to increase its lead out to 8-1.
Neither team was able to score in the fourth, but Perry Central added a runin both the fifth and seventh innings to make the final score of the game 10-1.
Both teams will face off again in the 14th region championship game and details from that game can be found in next week's edition of the Hazard Herald.