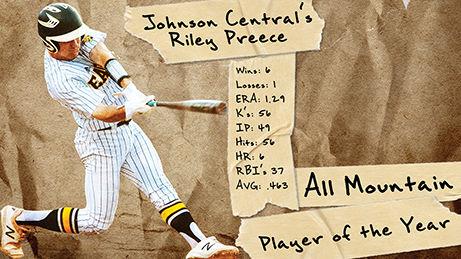 Preece finished in the Top 25 state rankings in most statistical categories. Preece had a big season for the Golden Eagles. He hit .463 on the season with six home runs, 37 RBIS, 15 doubles, five triples and was a perfect 39 for 39 on stolen base attempts. He also was 6-1 on the mound with a 1.29 earned run average. He struck out 56 batters in 49 innings pitched.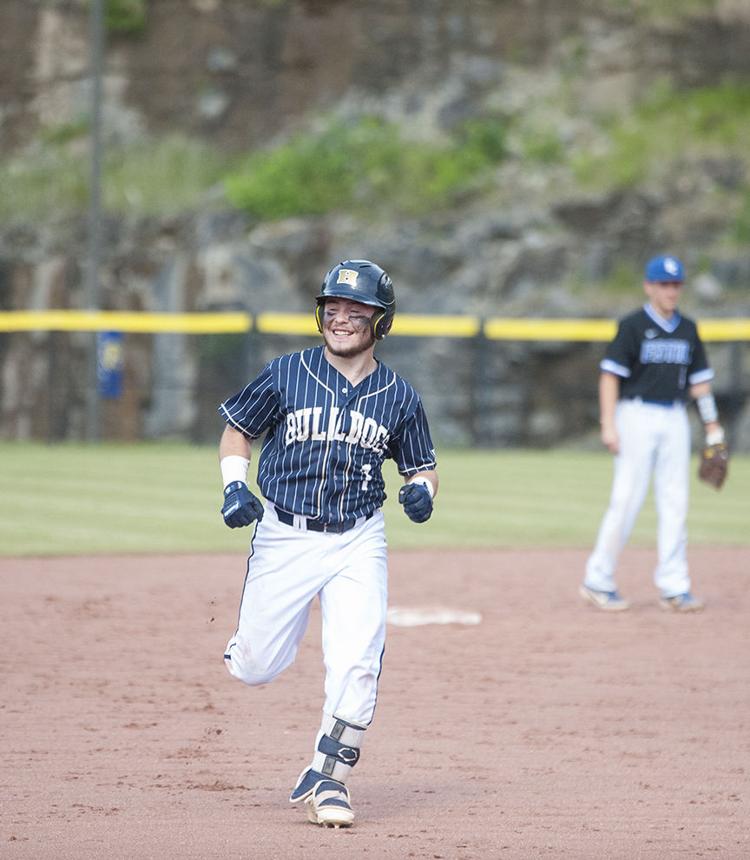 Baker loved playing the game. He always played with a smile. Baker could back that smile up with his play on the field. Baker hit .337 with 31 RBIs, eight doubles, two triples, a homer and 16 stolen bases. On the mound, he was 7-1 with a 1.25 earned run average with 47 strikeouts in 44 and 2/3 innings pitched. He also only gave up eight earned runs on the season. He was one of Hazard's four senior leaders.
Gangs back together for the Baseball portion of the All Mountain selection to go over the Player of the year and Coach of the year as well as the first, second, and third team selections.https://t.co/UKwGvs5wgs

— Bank on It (@Bankonitpodcast) June 26, 2019
Feltner hit for power and his bat helped lead the Bulldogs to the 15th Region title game.
Collins got injured late in the season, but he still had an outstanding year. Collins hit .507 with 39 RBIs, five doubles, a triple, six home runs and 22 stolen bases.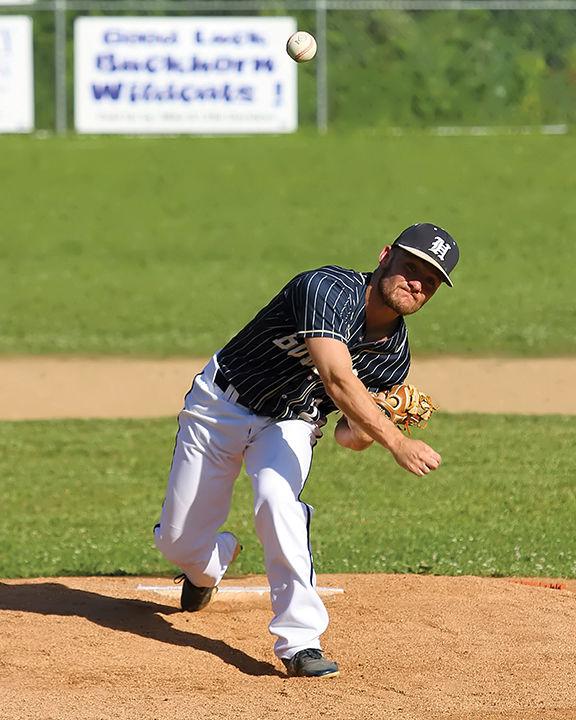 Blair was another one of Hazard's senior leaders. Blair hit .349 at the plate with 30 RBIs, six doubles, four triples, a home and 15 stolen bases. He was 5-1 on the mound with two saves. He had a 2.19 earned run average, while striking out 42 batters in 54 and 1/3 innings.