Perry Central will have a target on its back after winning the 54th District title and the 14th Region championship last season.
Hazard, Buckhorn and Leslie County will try and knock off the Commodores in the district and region as well.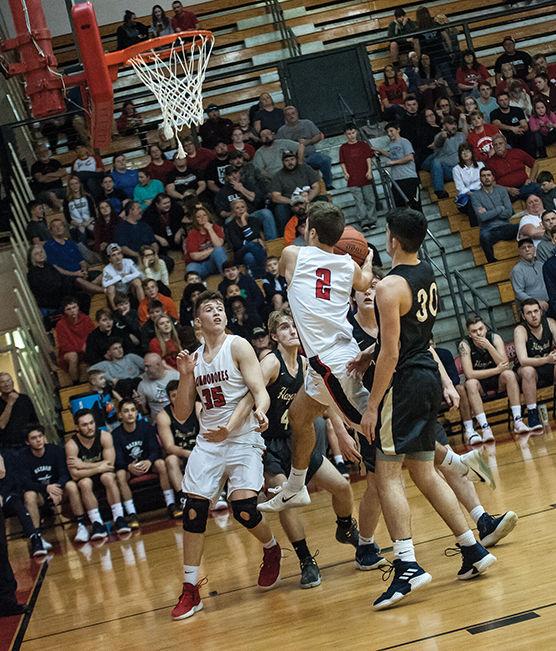 Perry Central — The Commodores had an outstanding season last year. The Commodores lost to Butler in the opening round of the Sweet 16 in a thriller.
The Commodores lost Noah Back, Noah Caudill, Dylan Chaney, Marquis Frazier, Jayden Neace, Camron Turner and Jalyn Williams from last season's roster.
Those seniors averaged around 53 points per game last season.
That's a lot of scoring to make up.
So where does the scoring come from?
DAndre Reed only played in a handful of games last season. He averaged 6.2 points per game and 3.7 rebounds per game. Look for him to step up and be the offensive leader for the Commodores this season.
Austin Boggs, Dylan Cornett, Cameron Fugate and Lanse McKenzie all got playing time last season. Fugate and Cornett each played in 32 games and got a lot of playing time.
Perry Central finished with a 19-13 record last season.
The Commodores were scheduled to kickoff the season last night against district rival Leslie County last night. The Commodores follow with games against Harlan County and Paintsville Friday and Saturday. Then Perry Central takes on Cordia, Anderson County and Martin County before heading to South Carolina for the Seahawk Classic December 21-27.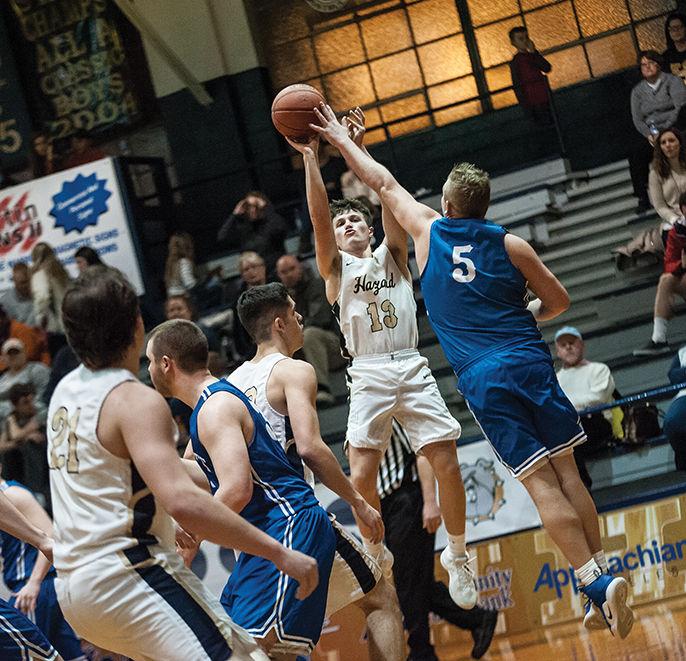 Hazard — The Bulldogs return a lot of players from last season's team.
Leading scorer Wade Pelphrey returns. Pelphrey scored 15 points per game last season. Logan Hall averaged 13.7 points per game and 8.9 rebounds per game last season; he returns for his senior season this year.
Forward Reece Fletcher is back for his senior season as well. Fletcher averaged 8.6 points per game and 7.9 rebounds per game as well.
Also look for eighth-grader Rydge Beverly to make a big impact this season. Beverly averaged five points per game as a seventh-grader last season.
Jarrett Napier, Mason Collins and Jacob Johnson all got a lot of playing time last season.
The Bulldogs will have depth.
Hazard has a good mix of senior leadership and young talent as well.
Hazard finished last season with a 26-9 record last year.
The Bulldogs fell to Perry Central in the 54th District championship and the 14th Region title game as well.
Hazard will be one of the favorites in both the district and region this season based on the experience coming back.
Hazard opened the season Tuesday night at home against 15th Region Martin County. The Bulldogs will host the D.J. Begley City/County Classic this weekend; they are scheduled to take on Paintsville Friday night and Bryan Station Saturday night.  Hazard will compete in the WYMT Mountain Classic next week at Knott Central. The Bulldogs are scheduled to play Knott Central before heading to Las Vegas December 26-28 in the Las Vegas Prep Championship Tournament.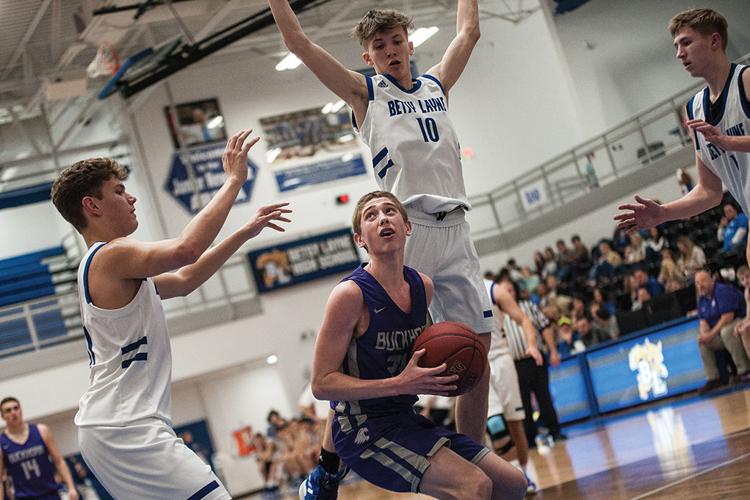 Buckhorn — The Wildcats were one of the surprise teams in the 14th Region last season.
Buckhorn was a tough out for everybody.
The Wildcats didn't have more success because they were in a tough district.
Buckhorn returns one of the top players in the 14th Region and the mountains in Kobe Bowling.
Bowling will be a junior this season.
Bowling averaged 22.3 points per game and pulled down 12.3 rebounds per game last season.
The Wildcats only have one senior on its roster this year.
Jacob Blank averaged 6.6 points per game last season. He returns this season. Logan Stidham also returns and he averaged 5.7 points per game last season.
One of the 14th Region's top young players, 6 foot 6 freshman Christian Collins is expected to make an impact for Buckhorn as well.
Dalton Baker and Dylan Knight also got playing time last season.
The Wildcats finished last season with a 21-10 record last year.
Bowling will get a lot of attention this season from opposing defenses. He will have to have some help scoring, but he can do a little bit of everything on the court for the Wildcats.
Buckhorn opened the season Tuesday night at Lee County. The Wildcats are scheduled to visit Model Thursday night at 7:30 p.m. Buckhorn follows by taking on Lexington Christian Saturday in the BGO Classic. The Wildcats follow with games at home aunts Leslie County before taking on Robertson County in the Hoosier Gym Classic in Indiana. The Wildcats will also play in the Smoky Mountain Classic December 20-21.
Leslie County — Trenton Day returns for his junior season for the Eagles this season.
Day was Leslie County's top scorer from a year ago. He averaged 17.8 points per game as a sophomore. He will look to improve on an outstanding sophomore season.
Wyatt Hensley will enter his freshman season as well. Hensley had a big eighth-grade season as he nearly scored 10 points per game last year.
Day and Hensley will be a deadly one-two combo.
Leslie County finished with a 7-20 record last season.
The Eagles were scheduled to open the season last night at Perry Central. Leslie County follows with games against Powell County and Buckhorn.